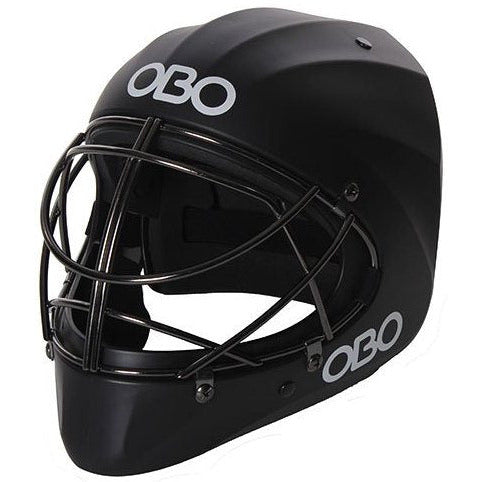 The Obo ABS Youth Helmet give high performance for young keepers.

The only Youth helmet fully CE tested for field hockey. 

Streamlined low profile design.

Features:

6 Ridge Forehead for maximum strength and deflection.

Strong lightweight ABS Shell.

Hi Carbon Steel Wire Cage rebated into the shell for increased protection.

Closed Cell Polyethylene Foam Liner for comfort and cushioning.

Adjustable, comfortable and secure chin cup.

Angular shaping around the chin to deflect the ball.

Approx Size Guide:
Size XS only
Head width - 12cm
Head Height - 22cm

Note:
This product is designed to reduce the severity and frequency of injuries attained by field hockey goal keepers. However, no equipment can prevent all possible injuries, and severe head, brain or spinal injuries including paralysis or death may still occur despite using this product. This product will not guard against neck, throat or spinal injury. Obo and it's agents cannot guarantee the safety of the user when using this product.

Do not use for any activities outside of field hockey.

This product should not be used after a severe impact. Discard and purchase a new one.
In almost every case, all purchases will be shipped within 1-2 business day(s) of the order being received.

We will accept returns and offer you a refund up to 14 days after the order has been delivered. The item(s) must be returned unused and in the same packaging.

Due to rising fuel and courier costs, we have to charge a small shipping fee depending on your total order value:

Orders with a total value of less than $100 CAD will have a flat rate shipping fee of $10 CAD.
Orders with a total value of between $100 - $250 CAD will have a flat rate shipping fee of $20 CAD.
Orders with a total value of over $250 CAD will get free shipping. These prices will be reviewed if/when the fuel and courier costs come back down.