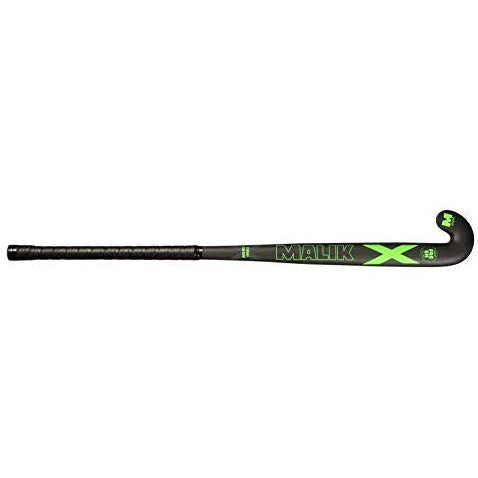 THESE STICKS HAVE A FEW LITTLE SCUFFS AND SCRATCHES ON THEM. THEY ARE NOTHING THAT WOULDN'T HAPPEN IN YOUR FIRST SESSION WITH THE STICK ANYWAY.
MALIK FRESH

The FRESH stick provides great components to help improve your all around game. The low bow position ensures drag flicking capabilities, whilst the touch compound at the head allow for improved trapping and dribbling capabilities. A great stick for an all round player or someone looking to excel their all round game.

Carbon: 50%
Bow Shape: Multi Curve
Bow Position: 210mm from hook

Features:
- Ideal for drag flicking and for offensive forwards
- Round shaft for quick skills
- Thin, stretched U-hook for mastering 3D skills
- Touch compound for improved grip on the ball, accurate trapping and handling
- Individually layered carbon strands enforce hitting and sweeping power
- Ideal handling due to balanced carbon-stiffness and soft feel
In almost every case, all purchases will be shipped within 1-2 business day(s) of the order being received.

We will accept returns and offer you a refund up to 14 days after the order has been delivered. The item(s) must be returned unused and in the same packaging.

Due to rising fuel and courier costs, we have to charge a small shipping fee depending on your total order value:

Orders with a total value of less than $100 CAD will have a flat rate shipping fee of $10 CAD.
Orders with a total value of between $100 - $250 CAD will have a flat rate shipping fee of $20 CAD.
Orders with a total value of over $250 CAD will get free shipping. These prices will be reviewed if/when the fuel and courier costs come back down.